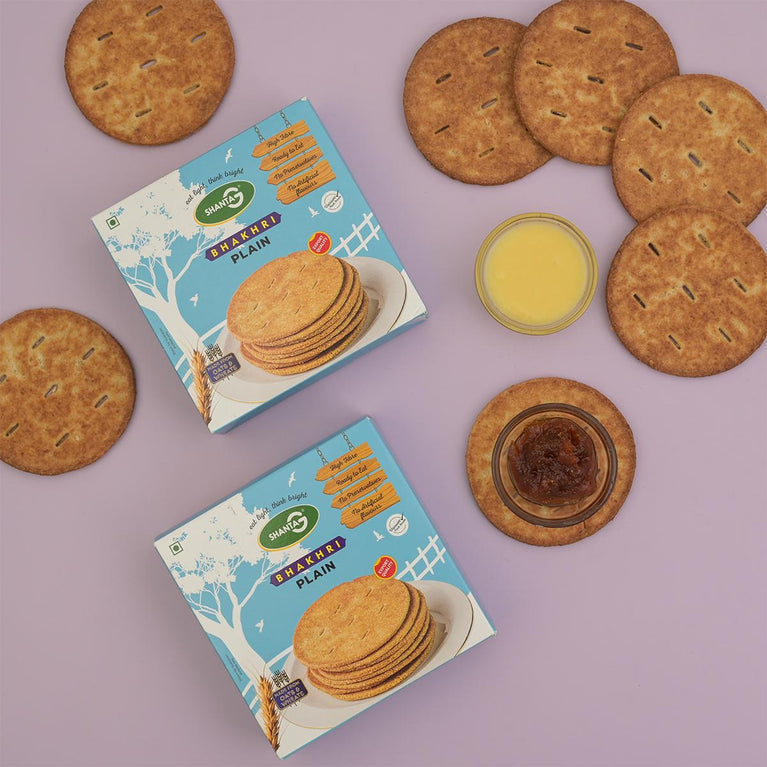 Description:
Even though there are many flavors available but some people still like khakhra in its actual form. This plain khakhra is for those people who do believe that simple is sober. These three ingredients ( Wheat, Vegetable oil, Salt) khakhra fills your stomach and also benefits your body with fiber and iron. The plain khakhra is the most original form of khakhra that was discovered.
Medicate Value:
This plain flavor is for them who are not allowed to eat any spices due to some disease.

This plain flavor only contains 3 ingredients which are salt, oil, and wheat

It is also highly recommended to the people who follow a serious diet plan.
Ingredients:
Whole Wheat Flour (Atta) (71%), Edible Vegetable Oil (Palmolein)(18%),Oats Flour (8%), Iodized Salt,Sesame Seeds.
Contains:
Wheat, Oats
Ideal Dry Snack
For Breakfast
While Travelling
Perfect Munchin With
Hot Beverages
Cold Beverages
Tastes Good With
Pickles
Butter, Yogurt & Honey