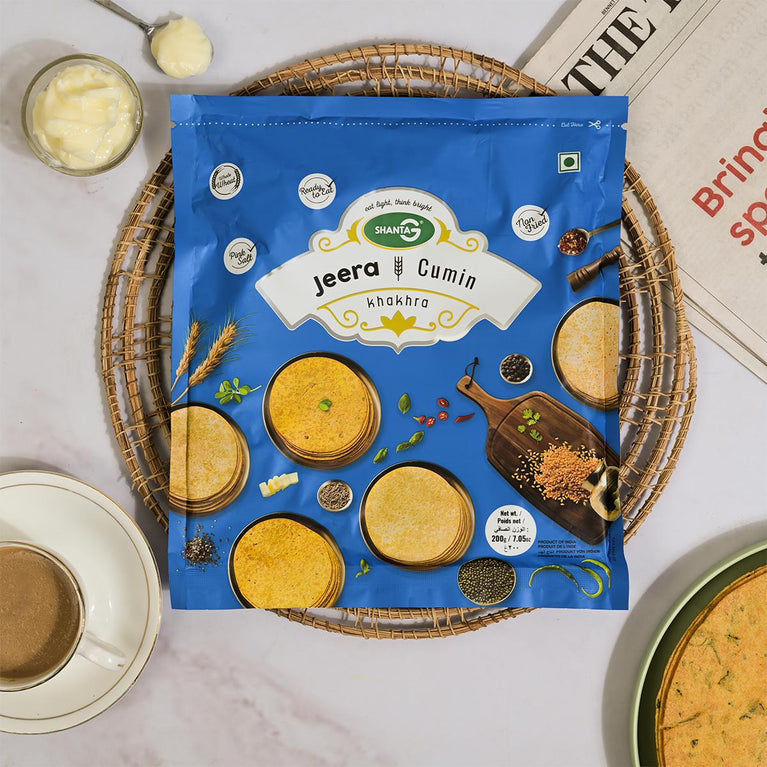 Description:
Maximum use of Jeera is done in making Indian veggies or dal and without it, the veggie is just plain and boring. People often say 'Jeere ka tadka lagana mat bhulna ' to whoever is making the food so they will be sure of the taste they are going to have. We have kept that in mind for khakhra too and made jeera khakhra so you will get all the flavor of jeera tadka.
Medicate Value:
Jeera helps in easy digestion.
Ingredients:
Whole Wheat Flour (Atta) (80%), Edible Vegetable Oil (Palmolein)(16%), Iodized Salt, Cumin Seeds.
Contains:
Wheat
Ideal Dry Snack
For Breakfast
While Travelling
Perfect Munchin With
Hot Beverages
Cold Beverages
Tastes Good With
Pickles
Butter, Yogurt & Honey