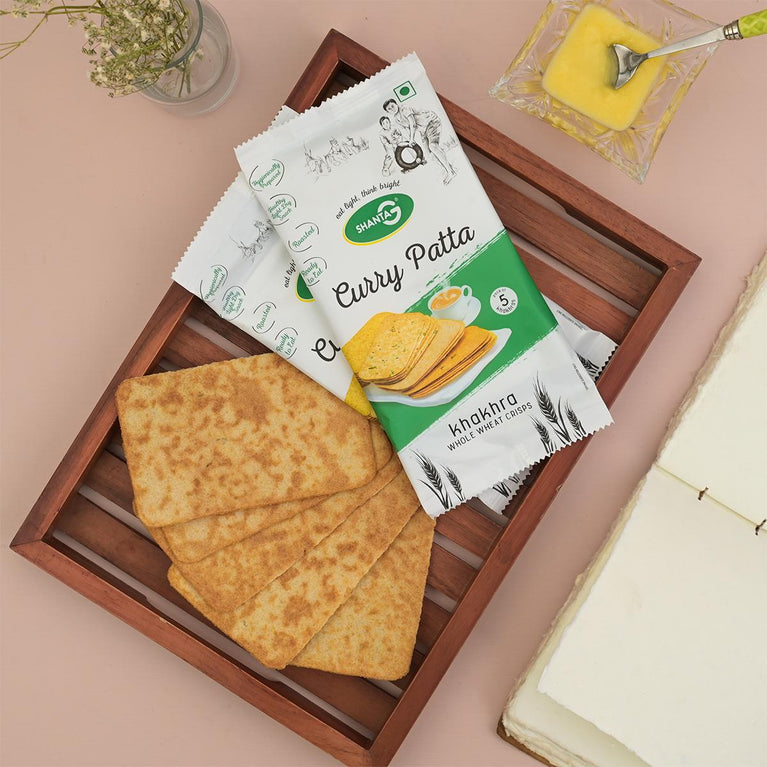 Description:
Curry leaves were found in India and have a huge contribution towards Indian food and especially south Indian food. They are used to add flavors in curries, chutney, sambhar and many more things. In this wheat thins also you will get that strong curry flavor that Curry Patta holds and that comforting aroma will soothe you.
Medicate Value:
Curry patta has beneficial effects on eyesight.

Curry patta reduces stress.

Curry patta improves hair growth.

Curry patta also improves memory.
Ingredients:
Whole Wheat Flour (Atta) (76%), Edible Vegetable Oil (Palmolein) (15%), Iodized Salt, Curry Patta, Green Chilli, Cumin Powder.
Contains:
Wheat
Ideal Dry Snack
For Breakfast
While Travelling
Perfect Munchin With
Hot Beverages
Cold Beverages
Tastes Good With
Pickles
Butter, Yogurt & Honey